What do Nike, Dove and Virgin have in common? Three completely different brands, with completely different products, across completely different markets.

The one thing they share is brand consistency.

You instantly recognize their branding regardless of the channel you're using or the environment you're in. The clean fresh branding of Dove, the cool Nike swoosh, the red vibrancy of Virgin. Whether it's on TV, on a billboard, or in-store, you'd know their branding, and their products anywhere.
So, what is brand consistency, and how do you get it?
Your brand is who you are as a company, how you portray yourself to your market and how you position yourself in consumers' minds.
Brand consistency is maintaining your values and aesthetic across all channels, from your website through to your packaging, advertising, and retail environments. Representing yourself in a recognizable way to your target audience and existing customers.
It's important when achieving brand consistency to consider all aspects of your brand. This can encompass several elements such as;
Customer experience

Your core values and how you communicate them

Your unique selling points–what makes you stand out

The visual elements of your brand–this can include your packaging, your marketing channels, advertising or point-of-sale
When you scale this to achieve global brand consistency, it can be more challenging but crucial to ensure success across your international audience. Creative quality at scale is one of the most common obstacles for our CPG clients. When you have so many regions running campaigns with subjective creative sign-off, you're bound to run into inconsistency.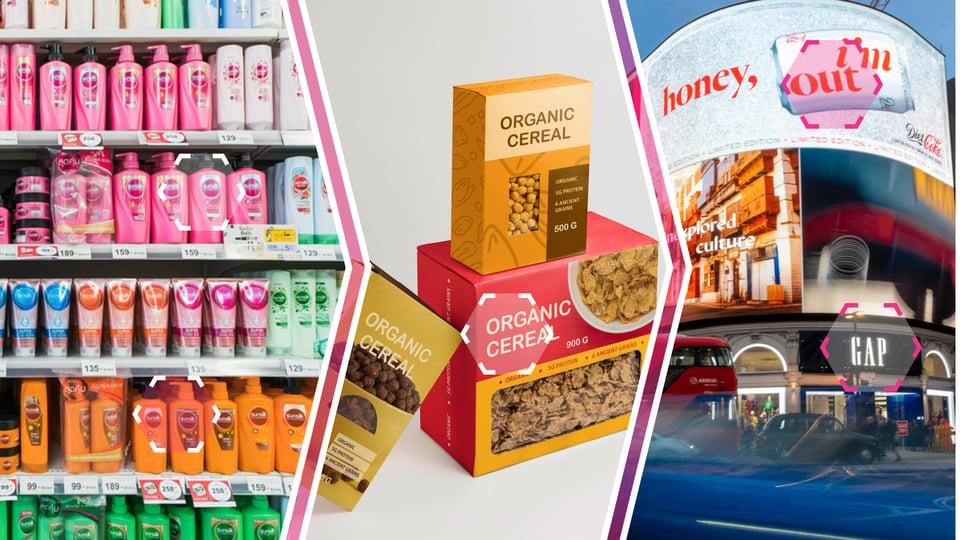 Why is Brand Consistency important?
A comprehensive study by Lucidpress found that brand revenue increased by 33% with consistent brand representation. That's a huge increase and demonstrates the value of brand consistency to consumers.
We know that trust and loyalty with brands are important to consumers. You build this loyalty through four main drivers: quality, cost, experience, and consistency. When a consumer knows and recognizes your brand, they're more likely to select your product over a competitor. Think about when consumers do their weekly food shop, chances are they choose the same items week-on-week. They stay with the washing powder they know, the diapers, the coffee.
Over 65% of consumers have formed an emotional connection with a brand. Consistent branding along with carefully planned messaging lands with consumers. This gives brands the positioning they need to secure the trust of their consumers.
And it's not just consumers that value brand consistency, 82% of investors want the company they invest in to have a strong brand presence. A powerful brand story tells investors about more than just where a brand started but also about how it engages with consumers.
How do you measure Brand Consistency?
There is a simple answer: sales.
With brand consistency, comes brand loyalty, and with brand loyalty comes sales. So, chances are, if your revenue is up, your brand is consistent.
But sales are the end of the customer journey, is there a way to know if you're brand is consistency before you get to this point. For example, wouldn't it be great to know if your packaging or out-of-home ads are effective and consistent before you roll them out?
Predicting attention will help elevate your brand quality by giving your team the tools they need to measure effectiveness across different contexts, thus not only ensuring that your creative is effective, but also that it's consistent.
By running your assets through the Dragonfly AI platform, you can measure consistency, digestibility and optimize the designs before you launch to your audience. You can use the data provided to validate your brands decisions and hit a constant level of creative quality.
Of course, it's important to also monitor the uplift in sales following changes made but to truly integrate a culture of consistency into your process it's important to have visibility throughout the design process.

How do you maintain visual brand consistency?
One of the biggest challenges with brand consistency is maintenance. When communicating across your various channels, there are 5 things to consider:
1. Know what you want to say
2. Build a foundation of templates and content
3. Choose a leader and establish an approval process
4. Quality assurance particularly across products and services
5. Stay authentic
Whilst these guiding principles are central to staying on track, in a real-world fast-paced business it may not always be possible to hit these guidelines.
This is where the predictive visual analytics product suite takes center stage because you can integrate it with your workflow at every step of your creative process, giving your team the tools to optimize the effectiveness of visual content across any channel with instant AI-powered insights. Maintenance of brand consistency becomes automatic with such a powerful source of data validation.
Supporting faster decision-making and brand quality at scale making it easy to earn trust from your audience.
Increase Brand Equity with Data Insights
Brand consistency is important because it establishes brand recognition which fuels trust and ultimately provokes positive emotions from consumers.
Merging Dragonfly AI with your strategy for brand consistency will give your team the insights they need to make decisions about creative quality in all contexts and at a global scale.
When you have data insights driving your decisions your brand equity will grow because your representation to the world will be consumer-focused, relevant, and consistent.
Book a tailored demo with us today and we'll show you how easy it is to maintain your brand quality.
other topics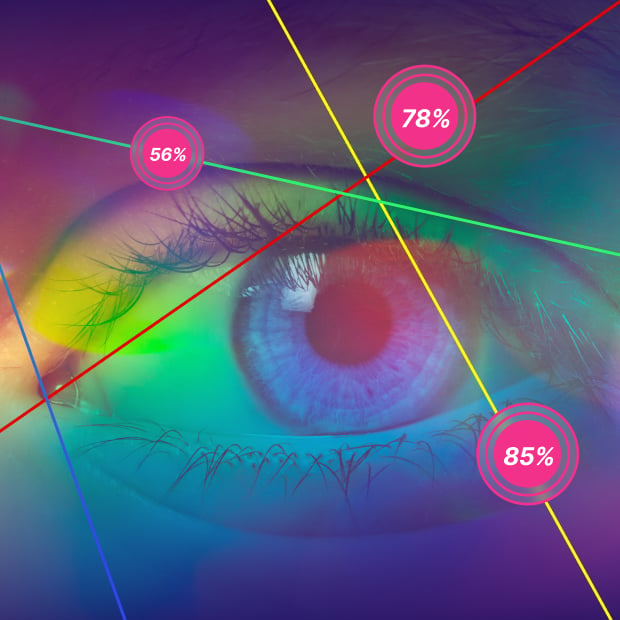 Which Color Catches the Eye First?
Did you know that there's a scientific formula involved with the colors we notice first?It is...