Digital retail technology is experiencing a massive boom, revolutionizing how customers shop and interact with brands. Businesses must quickly turn to digital solutions to remain competitive and increase conversions.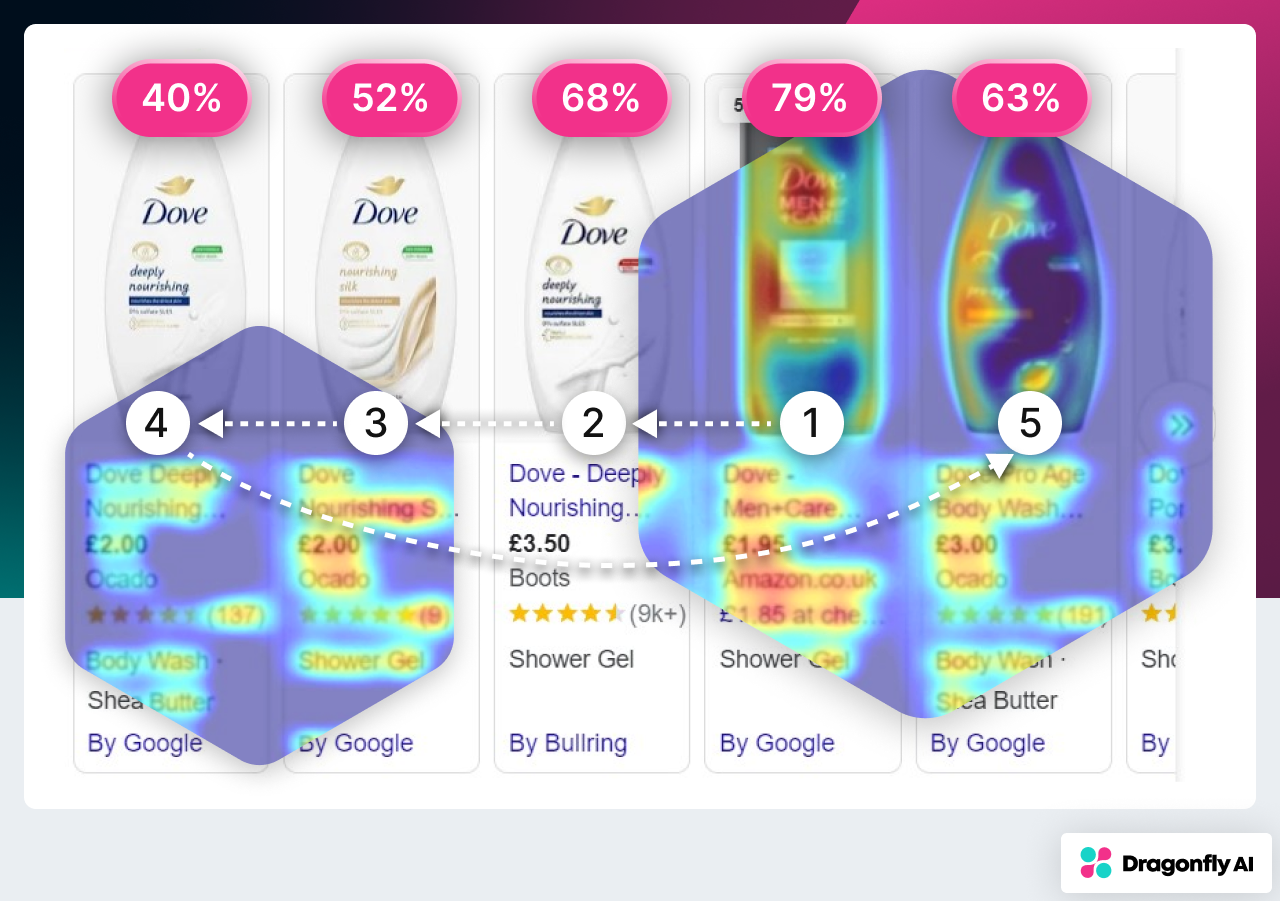 Digital retailing evolution
The current retail landscape is a result of several digital technologies, which allowed the industry to transition from physical in-store shopping to online transactions featuring smooth check-out processes, product search features, recommendation systems, chatbots, etc.
There are five significant advancements that enabled the digital retail industry to evolve - automation of processes, self-checkout system, omnichannel experience, conversational AI, and Smart beacons.
1. Automation of processes
Artificial Intelligence (AI) allows businesses to automate several routine and monotone operations to speed up different departmental functions and allow for better coordination.
For the retail industry, AI enables owners to allocate tasks more efficiently, track inventory levels quickly, and set up alerts that generate instant notifications when things go wrong. For instance, retailers with large warehouses can install IoT devices to fetch real-time data on inventory levels.
In addition, businesses can use Machine Learning (ML) to predict sales and consumer behavior through historical and real-time data more efficiently. They can use the insights to adapt to changing environments quickly without causing inconvenience to the customer.
2. Self-checkout system
Self-checkout systems are becoming the new standard in today's supermarkets due to the convenience and autonomy they provide to the customer. In fact, a survey suggests one-third of shoppers in the Gen Z category prefer self-checkout instead of a traditional cash counter.
The most significant reason for their popularity is speed. With tech-savvy customers reluctant to wait in lines, retailers improve the shopping experience by letting them go through the buying process independently through such autonomous systems.
Additionally, the self-checkout system ensures privacy. Shoppers no longer have to put the items they buy on a cash counter for everyone to see. They can quickly scan the items using the self-checkout machine and exit the market without catching unnecessary attention.
3. Omnichannel experience
Despite all the preferences for going digital, customers often want the shopping experience of a physical store, especially when buying clothing items.
Digital retailers are overcoming obstacles like this by using augmented and virtual reality (AR and VR) technology. For instance, Kendra Scott - a jewelry brand - introduced Virtual Try-on, which uses AR and computer vision to allow shoppers to try on jewelry items and preview how they look virtually.
Similarly, Shopify lets retailers include three-dimensional renderings of their products so customers can view them through AR and get a much richer shopping experience.
4. Conversational AI
Many retailers today feature automated chatbots on their web pages that ask visitors if they need help finding what they need. Although the idea of chatbots is not new, the advanced AI algorithms that run them today certainly are.
Alexa is a prime example of how you can ask the AI voice assistant to plan your shopping and add or remove items from your Amazon cart.
AI models like ChatGPT, LLaMA, BLOOM, and other large language models (LLMs) allow businesses to leverage generative AI's power to engage with customers more effectively.
5. Smart beacons
Smart Beacons are IoT-based wireless sensors that can send signals to nearby devices, such as smartphones. Retailers can install the beacons in strategic locations near their stores and send signals to nearby customers' smartphones to trigger specific actions.
Also, customers can install a store's app and allow retailers to personalize their in-store experience whenever they're in the proximity range. For instance, a beacon near a specific store can send signals to a customer's smartphone to trigger the app to show relevant promotions and events based on where the customer is currently standing.
How is digital retailing improving?
The above technologies show how the retail industry is becoming more digital-first by streamlining in-store and online shopping experiences.
With big data platforms becoming more accessible, retailers can now collect and analyze a much larger dataset to predict customer behavior. The need for data-driven technology is evident from a recent Gartner report that 65% of investments in 2023 will be in business intelligence and data analytics.
Retailers are also focusing on both online and offline shopping experiences to foster customer loyalty. Amazon Go's example is a case-in-point: making purchasing from a store smoother while streamlining its online platform for a wider reach.
In addition, the prevalence of IoT devices is allowing retailers to improve customer experience by bringing more personalization and making their internal operations more efficient. Mordor Intelligence predicts IoT in retail to have an annual growth rate of 11.30% between 2023 and 2028.
For instance, retailers can track the complete supply chain dynamics through IoT devices by monitoring shipments, accidents, storage, arrival, and dispatch times to ensure a smooth delivery system.
Inventory management is improving with automation technology that allows businesses to keep track of their inventory in real time and avoid stock shortages. It can use real-time customer data to forecast demand and accurately tell retailers about future inventory requirements.
Retailers can now use conversational AI to improve digital merchandising by designing in-app chatbots that help customers with their search and provide 24/7 support to resolve issues.
Moreover, blockchain technology is changing the way retailers manage supply chains. The Gartner survey reports 48% of IT executives plan to implement blockchain in retail by 2025. Through its ledger-based mechanism, blockchain lets retailers record all inventory transactions, orders, loans, refunds, etc., securely and chronologically. This helps coordinate different activities more effectively with a traceable chain.
Finally, as discussed above, retailers can use AR and VR to let customers try different products in their environment and merge the in-store physical experience within a digital setting.
Digital shopper: Walmart
Walmart is a significant player in the retail industry, operating several physical stores across the United States. However, the retailer is also expanding its website, making several improvements to help customers get a personalized shopping experience. And the efforts are paying off as Walmart reported a 12% increase in eCommerce sales in 2022.
For example, the website implements virtual queueing that holds customers' places in line as they shop for other items while giving estimated wait times to check out. .
Similarly, customers can use the "buy now" option to directly buy from the product's page instead of going through the check-out process.
It also makes product search easier by displaying items that customers frequently buy and showing popular purchases in the search results.
They also introduced the AR feature, which lets customers see what a particular item would look like in their home - for instance, how a table would fit in their living room. And the virtual styling feature helps customers create custom outfits with different variations.

Digital shopper: Amazon
Amazon's user-centered approach is giving a tough challenge. The latter's success is evident from the fact that 89% of US buyers prefer to buy from Amazon instead of other retailers.
Although Amazon's website has several features to ensure a smooth digital shopping experience, the fundamental ingredient is how Amazon focuses on a customer journey map through Amazon Ads.
The map begins with an awareness stage where the customer discovers different brands. Next comes the consideration stage, where the website allows the customer to gather information about a particular brand.
The customer decides whether to buy from a particular brand in the following stage. Lastly, the retention stage involves building long-term connections with customers and encouraging brand loyalty by offering several benefits, such as discounts, gift cards, vouchers, etc. Amazon Ads provides the tools to help retailers build a complete ad campaign, such as Sponsored Brands, Sponsored Displays, Stores, etc.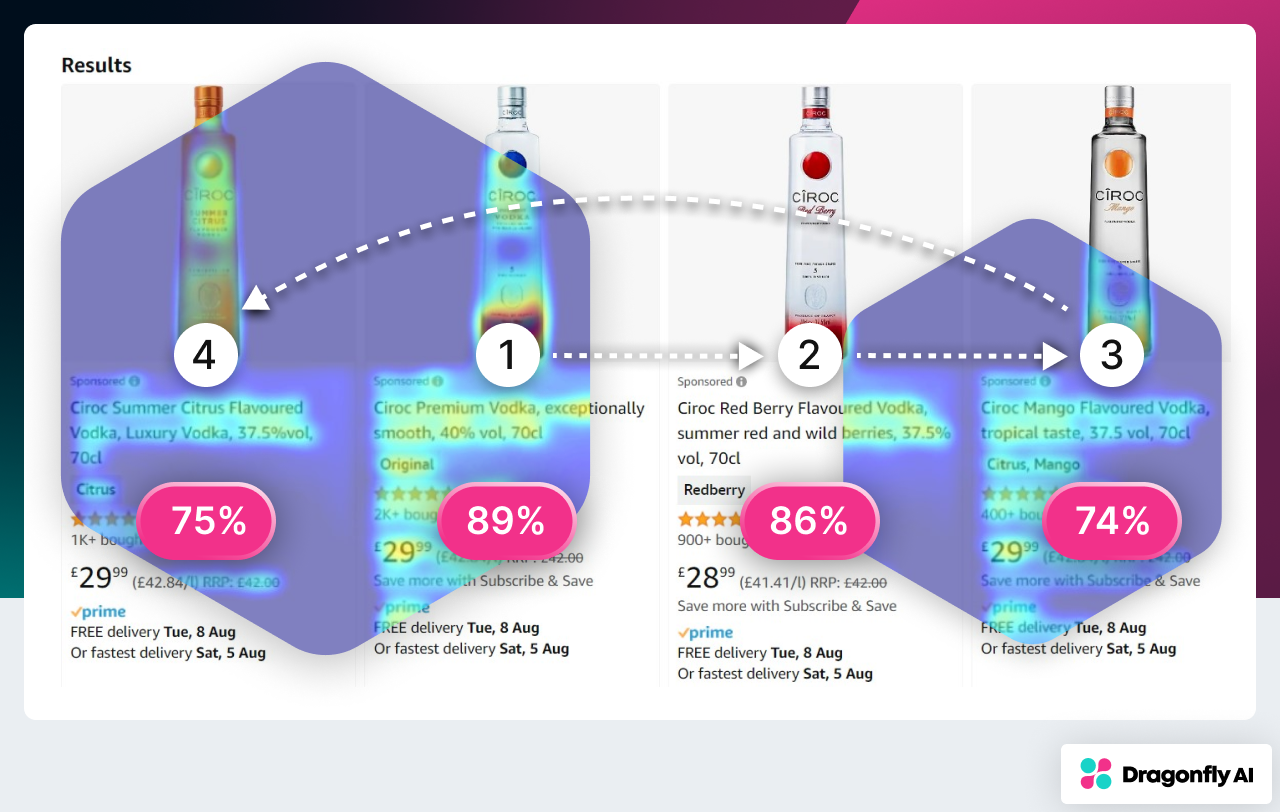 Steps to optimize the digital retail experience
The above examples demonstrate how retailers improve the digital experience by leveraging the latest technologies. Based on these examples, below are the steps to optimize your customer's virtual shopping experience and boost online conversions.
1. Understand customer needs and preferences
The first and foremost step is to identify the target audience and map out their pain points. You can build customer personas to analyze what problems a typical customer in your niche faces and how your product aligns with their preferences.
2. Enable customers to engage on digital channels
Use different social media platforms to increase customer engagement. For instance, creating surveys, polls, posting about new and upcoming products, responding to comments, sharing tips on how to use your products most effectively, etc.
3. Deliver a personalized experience
AR and VR offer customers an immersive shopping experience whilst smart beacons are helping retailers to attract customers through personalized promotions and ad campaigns. As such, it's essential to personalize your interactions with your customers for better results.
4. Monitor inventory levels
"Out of stock" messages on product pages lead to disappointed customers as they cannot get what they want in time. You must ensure your inventory levels are sufficient to meet customer demand. You can use automated inventory management software and blockchain technology to help streamline inventory transactions.
5. Upgrade payment options
The more payment options a customer has, the better. Smooth payment processes increase conversions and encourage repeat purchases.
6. Experiment & innovate using AI
Finally, you should always be open to experimenting with new marketing strategies and bringing innovative features to your digital platforms through AI and other relevant technologies. From AI-driven support to active creative testing for a better user experience.
7. Upgrade the returns process
Streamlining the order returns procedure is just as important as selling the item. Using automation and big data, you can manage your returns more efficiently and ensure a speedy process.
8. Implement creative testing for optimizing positioning (on digital shelves)
Creative testing involves analyzing the impact of different copy and visuals on attracting potential customers.
You can optimize your shelf positioning using Dragonfly AI, which uses advanced AI algorithms to predict how much attention customers will give to different elements on your items in several contexts. It will also tell you the most likely gaze path to help you plan your messaging more effectively.
Key takeaways
The retail industry is going through a rapid digital transformation. With new technologies evolving constantly, businesses must ensure to incorporate them into their operations to improve customer experience.
They must invest significantly in automation using state-of-the-art AI and IoT solutions and strive to streamline a customer's in-store and digital shopping journey. The primary focus must be to understand and satisfy the customer's needs and ensure they get a tailored experience.
Lastly, it's essential that retailers continue to innovate with new tools to remain ahead of the competition.