The competition for consumer attention is saturated. The average person is barraged with 1,700 banner adverts online per month, but they see only half of them. Brands are using cutting-edge predictive visual analytics tools to win the competition for attention – but what exactly is predictive visual analytics and how do brands use them?

Predictive visual analytics is the use of data to forecast performance. With significant innovations in the field, you can make data-informed decisions, and be proactive, rather than reactive.
Visual Analytics vs Predictive Visual Analytics
At its core, visual analytics is the integration of data-analysis processes with visual representation. This has opened the door for businesses to decipher complex information, previously a daunting task for many people who are not data scientists by trade. Products in this market are generally concerned with visualizing datasets to effectively gathered data to spot patterns and test approaches so actionable insights can be made.
In contrast, predictive visual analytics is the formation of future results. In essence, it extends from visual analytics use of historical data and combines it with dynamic algorithms so we can accurately predict performance without only being able to act on insights once data is obtained. Commercial uses are most common within marketing optimization, where designers and marketers make data-informed decisions on content and customer journeys in the pre-publishing stage.
Using Predictive Visual Analytics in Design
How can you utilize predictive visual analytics with your creative production cycles? Harnessing this data to provide real-time, actionable insights with extreme accuracy means that you will;
Shorten design lifecycle

Launch pre-tested creative

Save marketing budget

Land your key messaging every time
The example below is the Dragonfly AI Chrome extension analyzing competing products in an online marketplace in real-time to accurately predict which is optimally capturing consumers' attention.
The heatmap shows what regions of this e-commerce marketplace are grabbing consumer attention the most effectively. Using the Dragonfly AI Chrome extension to analyze the competing product images specifically, we can quantitively conclude which product is optimally winning consumer attention.
Rather than using and reacting to historical data on performance to optimize this content, brands can test and optimize their content pre-publishing, to generate accurate insights and win against competitors.
Benefits of Predictive Visual Analytics
Implementing data into your content decision-making gives your brand the capability to stand out to your audience in the most effective way.

When using visual analytics within your creative production, predominantly it is discussing pre-testing. Traditionally, this was a lengthy and expensive process but now your team can make smarter decisions faster.

Predictive visual analytics streamline data into digestible insights to ensure quality at scale. This means effective campaign launches across your entire brand without compromise. Data validation is critical across design because it ensures ad spending is justified and the risk of launching new campaigns is mitigated.

Pre-testing is often scarce or non-existent because of the sheer time investment and cost. Predictive visual analytics ensure agility within rapid digital transformation for creative performance that wins out on shelf and online.
Boost Creative Performance with Predictive Visual Analytics
Working in a market with such saturated competition means that your brand has a lot of work to do to stand out. Creative pre-testing is a foolproof way to stand out in the best way and ensure your message lands with your audience.

At Dragonfly AI, we have designed a platform that allows you to test your creative at scale to an accuracy of 89%. Our predictive visual analytics are at your fingertips for fast data-informed decision-making.

Book a demo with us and we will show you how our predictive visual analytics work on your creative assets.
other topics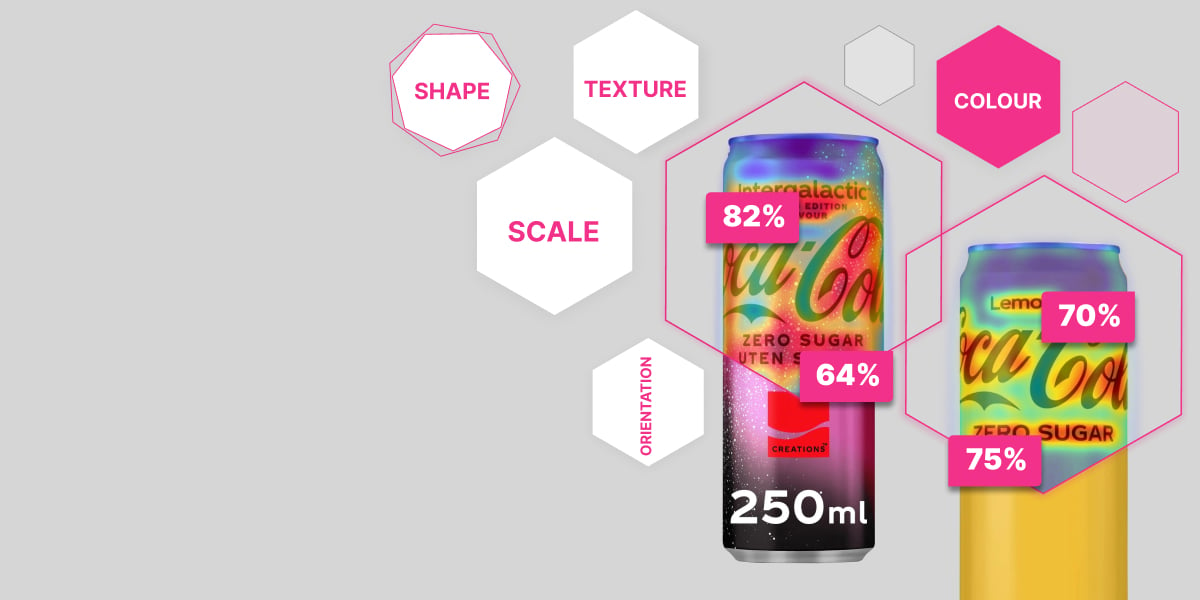 Attention vs Awareness in a Busy Landscape
The digital age has given brands the ability to sell to anyone, anywhere. This, coupled with the...